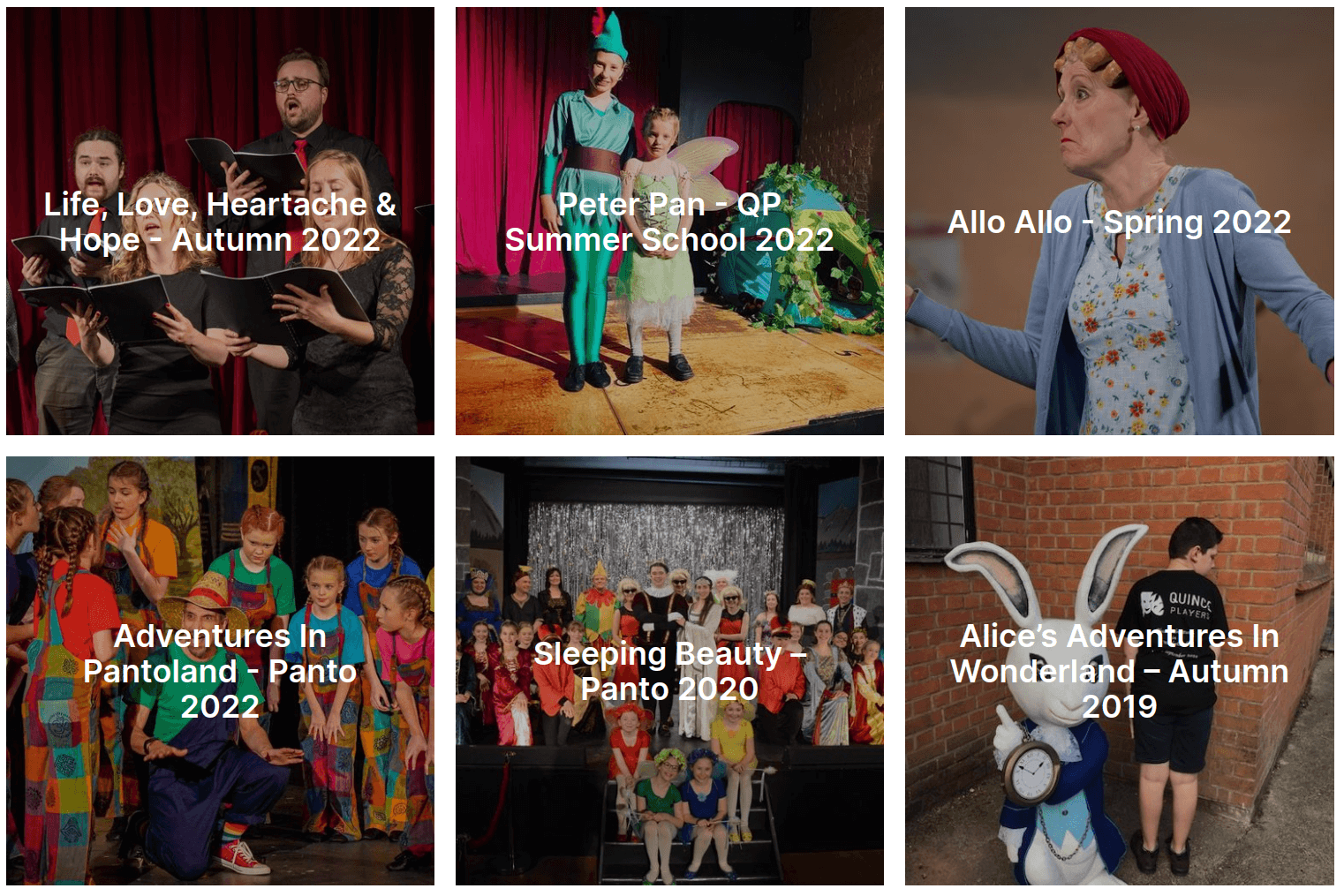 Quandam Pastiche - Autumn 1994
16th, 17th, 20th to 24th September 1994
Location: Cordes Hall, Sunninghill, SL5 9NE
Directed by: Jenny Brown
The Quince Players presented a music hall in celebration of the Parish Centenary.
The Great British Music Hall was a cultural phenomenon that thrived in the early Victorian era as an entertainment venue for theatre and musical acts. The popularity of the music hall made it a vital cultural and social institution embedded in British history.
The music hall became synonymous with affordable entertainment in the Victorian era. The public were treated to a wide range of performances, from gymnastic acrobatics to singing and dancing routines.
Programme