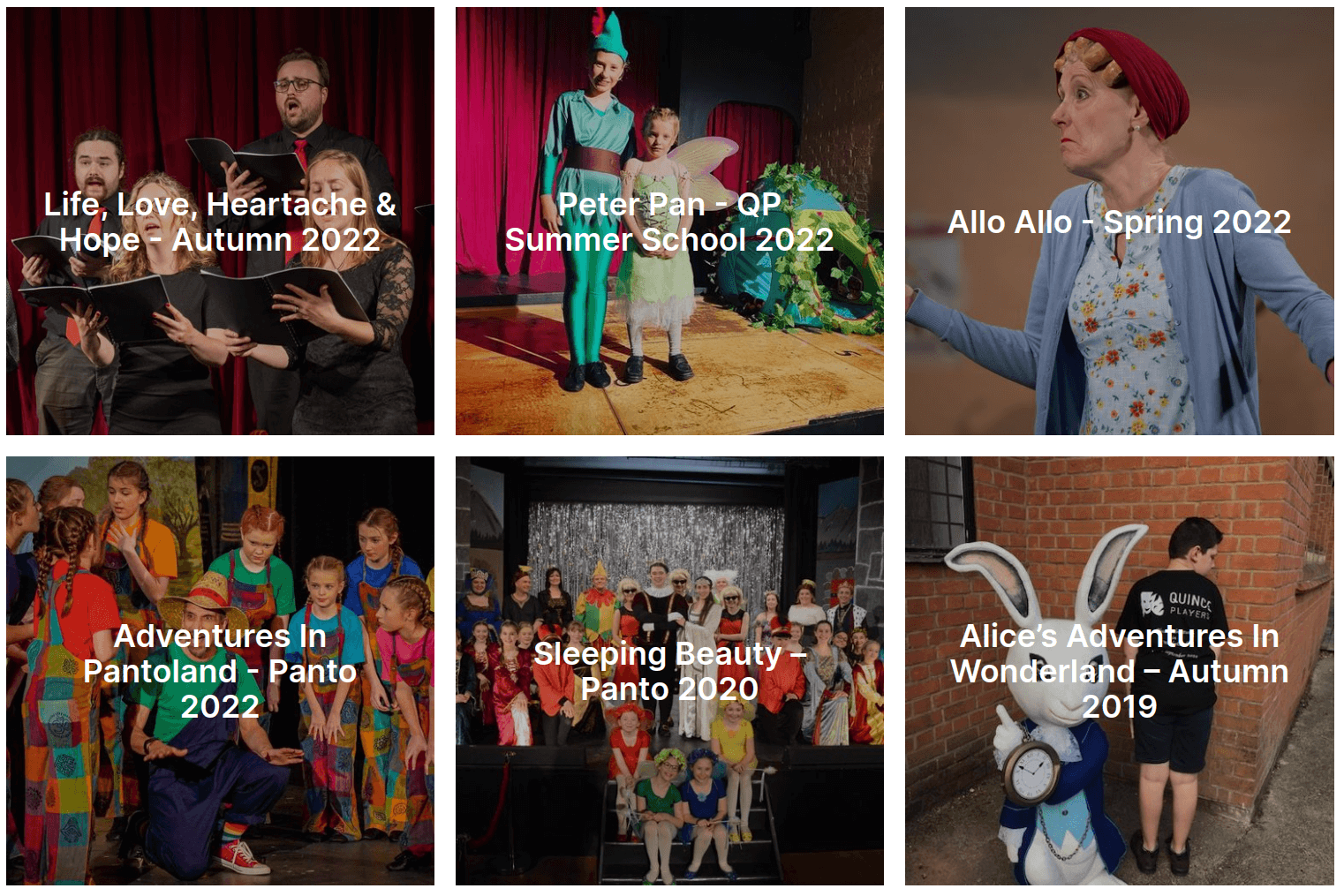 Alice's Adventures In Wonderland – Autumn 2019
19th - 21st September 2019
Location: Cordes Hall, Sunninghill, SL5 9NE
Directed by: Jenny Hooper
Written by: Simon Reade
When Alice falls down a mysterious rabbit hole, she stumbles upon a magical world where anything can - and does - happen. From her usual activity of annoying her sister, Alice meets many unusual characters; a white rabbit who can speak, a friendly mouse, and a caterpillar who gives advice. The Duchess is getting ready for croquet with the Queen of Hearts, leaving Alice literally holding the baby in the interesting company of a grinning cat, and the cook. When she escapes, Alice finds herself at a Tea Party, but she is not invited, so watches the Mad Hatter, the March Hare and a sleepy Dormouse eat their fill.

The bad-tempered Queen's idea of a game of croquet does not agree with Alice's, but at least she is able to take part. Again, the cat appears - and disappears to the annoyance of the King of Hearts. The Gryphon kindly takes Alice to the Mock Turtle, and both listen attentively to the tale of her adventures.
Lewis Carroll's characters spring to life in Simon Reade's stage adaptation of the much-loved fantasy classic.